Insights on a new outlook on science and clinical contingent talent strategy
10/05/2020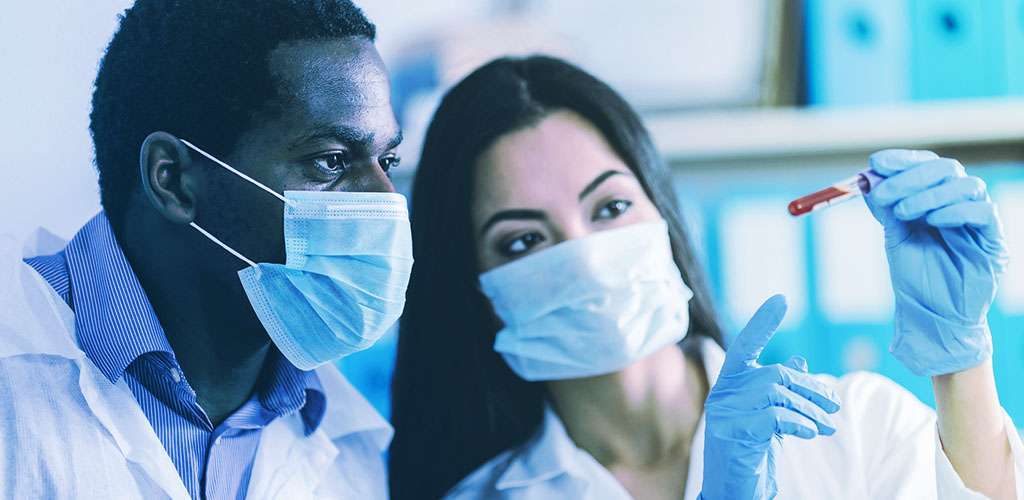 Experts from Kelly®; Science & Clinical helped a global vision company transform its approach to using flexible clinical talent with a customized FSP program, for lasting results.
One of the world's biggest pharmaceutical and medical device organizations focused on ocular devices.
The client was struggling to connect with tough-to-find clinical talent the key people they needed to develop industryleading vision products.
Kelly experts in clinical operations transformed the client's existing workforce solution into a Functional Service Provider (FSP) program.
Kelly has become a true partner for skilled clinical talent, an approach that's helped to steadily increase client retention rates, from 43% to 86% over 5 years.
Finding a fresh approach to clinical talent
Many organizations choose a Clinical Research Organization (CRO) model to meet their clinical demand. Kelly explored the client's unique approach and saw that a CRO was not going to offer them the flexibility, scalability, or personalized support they needed. Instead, the Kelly team built an FSP solution that reflected their unique values and business goals.
The client wanted to consolidate a multi-supplier, clinical operations workforce into a single managed solution. They hoped to increase retention rates and ease of recruitment while promoting efficiencies in training, communication, and professional development. Kelly used the client's existing technology and SOPs to provide a tailored solution that could insert easily into their current setup. They worked to grow a collaborative environment, restructure roles, and quickly fill open positions.
Building a community of contingent clinical talent
Kelly wanted to ensure the skilled clinical experts they engaged as part of the program always felt part of the team. So they provided on-site management support, a competitive benefits package, and invested in their professional development, which has doubled retention rates from 43% to 86% and increased engagement across the program. In fact, some Kelly personnel have been supporting the client since 2014. Many Kelly workers have transitioned into more senior roles within the FSP program, while others have accepted positions in the client's wider business.
Kelly also created a formalized onboarding plan for new employees, including general and study-specific training. The learning process involves multiple team members, including both Kelly colleagues and client employees, across multiple functions. The onboarding plan offers a pathway for growth and advancement from entry-level clinical trial coordinators to seasoned clinical research associates. It includes a dozen handpicked courses and certifications offered through professional clinical research companies such as ACRP®, Barnett International, and SOCRA®.
Success through an evolving partnership
The relationship between Kelly and the client remains at the heart of this successful FSP program. The program has established protocols for maintaining regular contact and embedding Kelly managers within the client's leadership team. They've developed a culture of regular interaction to keep lines of communication open and build meaningful relationships. This approach helps Kelly to grow and flex within the business, scaling support as needed to overcome challenges and meet or exceed key business goals. The Kelly FSP manager maintains regular contact with the local Clinical Team Leader and Clinical Study Manager to ensure client needs and expectations are being met, and team members are always well-supported and equipped to deliver. The partnership is continually nurtured through regular engagement with senior client leaders. The FSP manager conducts quarterly tactical presentations and annual governance meetings with the client. Meanwhile, local management conducts semi-annual performance evaluations and oversees the day-to-day performance and development of the workforce. Kelly also created a streamlined recruitment and interview process built around the client's needs using local SMEs to carefully evaluate potential employees.
Providing freedom to focus on strategy
Kelly has received impressive and consistent feedback since the program launched in 2014. Partners in director-level and senior leadership roles say that support from the program gives them the freedom they need to focus on managing the wider program strategy while entrusting the Kelly FSP team to reach their day-to-day goals.
Making the invisible visible
One of the biggest initial challenges for the client was maintaining visibility over their contract workforce. Kelly has worked closely with leaders within the business to deliver insight into high-level budgets and current workforce engagement, removing layers of complexity to provide the client with a better overall view of the program and its available support.
Key value
About Kelly Science & Clinical
At Kelly, we dare to do different. Our Functional Service Provider solutions can help your business thrive at every stage of the development lifecycle. Challenging the ways you think about talent and championing new ways of going to work. Connecting you with the right people at the right time. Our FSP programs oversee $3B spend under management each year.
How can we help meet your goals and prepare you for the challenges of tomorrow?
We've got work figured out.
In calm or chaos, you can count on us for guidance. Because we've been around, and we'll be here for you. We know a thing or two about the future of work—and we can't wait to help you discover what's next.
Let's talk!