A solution for strategic client-side data center optimization.
04/14/2022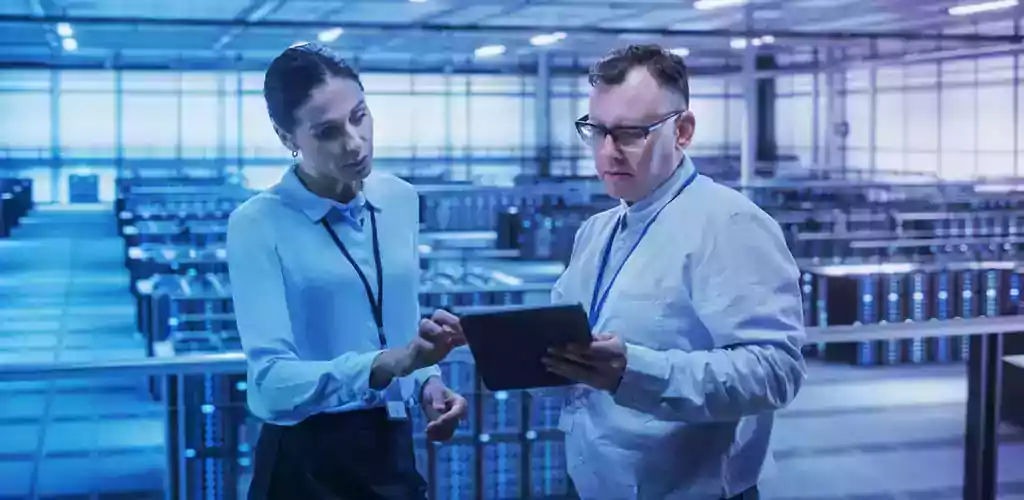 Kelly® Technology improves data center operations for a leading institution in the DOE.
The challenge
Data center optimization in a legacy environment.
A research technology service institution within the Department of Energy (DOE) needed a partner to help execute a large project for data center optimization in its legacy environment. The project involved more than 3,000 servers and 100,000+ workloads that needed refreshing to prepare for a cloud migration and data center transformation. It would require both project management discipline and incremental PM talent that aligned with the client's data center governance strategy. Ultimately their goals were to increase operational efficiency and compliance, along with improved service delivery.
The solution
Standardized processes, workflow, policies, and governance.
Experts at Kelly Technology deployed a capacity management strategy, first assessing the environment to include analysis and oversight of all operations. A project team then took on full-time program supervision of the environment's managing infrastructure, including Dell, Sun, and Supermicro systems. Next, they consolidated and standardized a hardened site within the same location. They also created standardized processes, workflow operations, enhanced policies, and governance.
The value
Better planning, agility, and infrastructure management.
The Kelly team conducted a comprehensive audit of the entire infrastructure within just 90 days, finding best practices to implement that would operationalize efficiencies and uptimes. That led to enhanced data center business continuity plans, disaster recovery, and service level agreements, for increased agility plus more hardened and secure infrastructure lifecycle management. They also developed metrics to translate into a business case for senior leadership with a 5-year capital plan and budget.
We've got work figured out.
In calm or chaos, you can count on us for guidance. Because we've been around, and we'll be here for you. We know a thing or two about the future of work—and we can't wait to help you discover what's next.
Let's talk!