Kelly saves 50% for an automotive leader with a consultative outcome-based solution.
06/09/2023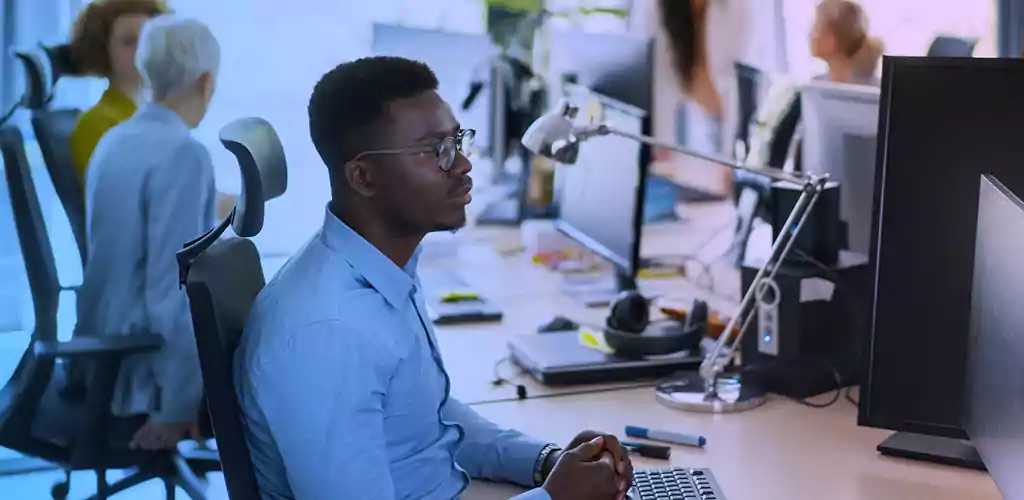 The challenge:
A lack of key technology talent in-house.
The client, one of the world's largest automotive manufacturers, was starting to compete in the autonomous car market. They were using a series of complex LiDAR detection systems that transmitted data to robotic vehicle operating systems, which in turn were managed by a hardwired laptop. But the company didn't have the IT and application architectural talent in-house to advance its current version of the technology into a next-generation product—where all relevant systems were managed remotely via a wireless connection. Kelly® Technology consulted to recommend a managed service that would provide the expertise needed to deliver an outcome-based deliverable.
The solution:
A flexible BPO team able to create new AI algorithms.
Kelly quickly assembled a full Business Process Outsourcing (BPO) team-as-a-service solution featuring 10 people with the right expertise to deliver the architecture and software needed to enhance the company's LiDAR identification systems to work remotely. The scrum team included full-time resources for a project manager and solution architect, a full-stack developer, and a scrum master, with contractors added for shorter assignments as consultants on LiDAR and business analytics—plus a proven offshore partner to scale up for UX, automation, testing, and validation activities. They worked together with the client to develop AI algorithms that teach cars to behave in the appropriate ways, and that can be used in a public domain for future developments.
The value:
Technical consulting services for 50% less cost.
The expert team upgraded the client's robotic operating systems from version 1 to 2 by adding new definitions and controls, while creating a cloud-based application to remove the system's dependency on a hardwired device in each vehicle. Kelly Technology completely took over the project, so their resources were completely dedicated to giving the client a competitive edge. They also brought in specialized experts the client couldn't otherwise find so quickly—at less than 50% of the cost that competitors like Accenture, Deloitte, Cognizant, Tata, and other management consulting firms had proposed for the same deliverables. Better still, the solution model can be easily replicated for use in solving other autonomous vehicle challenges as their program moves forward.
We've got work figured out.
In calm or chaos, you can count on us for guidance. Because we've been around, and we'll be here for you. We know a thing or two about the future of work—and we can't wait to help you discover what's next.
Let's talk!