Skilled UI/UX talent for integrated web design and optimized branding.
04/15/2022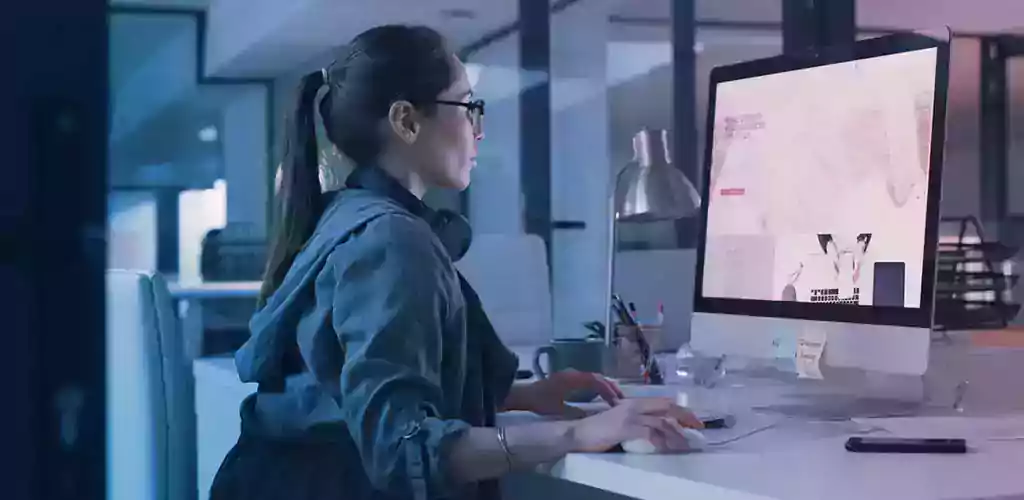 A large technology company connects with skilled UI/UX experts to complete critical projects for web design.
The challenge
Proven expertise for a series of key, short-term projects.
A complex technology client on the Fortune 1000 was having difficulty finding niche UI/UX talent to support a series of key, short-term projects for web design and brand optimization. The client needed proven expertise to rebuild its web presence, including design and publishing, project management, and interaction with relevant systems. They'd need experts with the depth of technical understanding required for both SEO aspects of the company and the brand portal experience, plus the business acumen vital to executing from ideation through to finished products.
The solution
A team of focused, efficient, dedicated UI/UX designers.
Talent experts at Kelly® Technology found the right marketing technology pros. They leveraged extensive technical strength with Adobe AEM and Analytics, Java Script, C, and Figma to create, collaborate, prototype, and handoff designs that were consistently efficient. Focused and dedicated UI/UX designers were engaged to deliver a first-class user experience on the client's web site, tailored to their customer base and technology partners. They created a full design process, in projects that ranged from creating user flows and wireframes to building web page mockups and prototypes.
The value
Site utilization up 26%, plus 35% in project cost savings.
Kelly partnered with the client to deliver their desired results in tight timeframes. Their team of experts rapidly executed new iterations of products to adapt to changing stakeholder requirements. Their attention to detail and focus on innovation created a premium brand and user experience that helped to drive utilization up by 26%. The client realized 35% cost savings by using talent on a project basis versus direct hire, while also accelerating development of the final product.
We've got work figured out.
In calm or chaos, you can count on us for guidance. Because we've been around, and we'll be here for you. We know a thing or two about the future of work—and we can't wait to help you discover what's next.
Let's talk!