An emerging technology demands a strategic engineering partnership
02/18/2021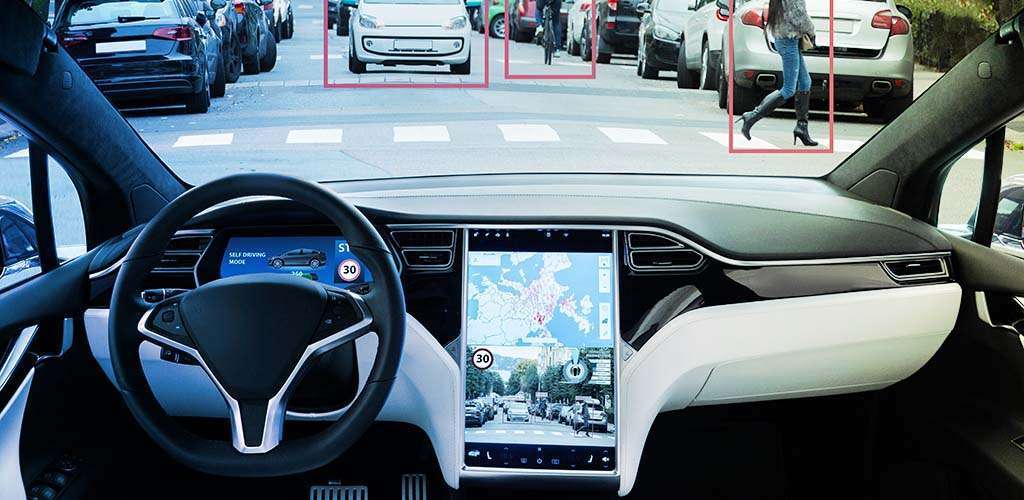 A leading manufacturer of sensors teams with Kelly®; in Silicon Valley to recruit the technical talent it needs for growth in an emerging technology.
Capacity to quickly scale client recruiting operations
Hire 200 highly technical specialists in two months
Better coordination of all sourcing and hiring activity
Expertise in key roles for laser alignment technicians
Established an on-site and then a full MSP program
Augmented local recruiters as needed with experts
Converted 173 Kelly employees to full-time client hires
Filled 60 engineering and technical positions in first year
Improved submittals to orders filled from 6:1 to 2.67:1
The client is a Silicon Valley-based technology company that works with more than 25 self-driving car programs. The company develops applications of LiDAR technology for use in autonomous vehicles and vehicle safety systems. When in use on a moving vehicle, its sensors can create an intricate image of the road ahead—including details like street signs and foliage. As the automotive industry adopts more and more of this technology in new vehicles, the company has needed more technical talent to keep its own operations up to speed with the rapidly intensified demand.
The challenge: emerging business
The company had recently made significant progress in developing solid-state LiDAR sensors. This advancement enabled it to make sensors that are more compact than their traditional predecessors, at a reduced cost—with less risk for malfunction, since they also contain fewer moving parts. The automotive industry soon made plans to build vehicles with these new sensors at the front, rear, and on all four corners. All great news, but the client's business now needed a workforce supplier with the capacity to quickly scale its recruiting operations and keep pace with the rapid expansion.
The company had already grown from 50 to more than 1,000 employees in just the past two years. The client was previously using smaller, local agencies—but given this new growth, they were struggling to hire in the volumes needed. As an emerging technology, the exact skills and experience required for many technical and engineering roles were not readily available, even in a tech-heavy environment like Silicon Valley. Ultimately, the client decided to open a new manufacturing facility in nearby San Jose. HR leaders needed to hire 200 highly technical specialists in just two months. And beyond the more straightforward staffing services that its smaller agencies could provide, the client needed more streamlined communication and account management to better coordinate all of its sourcing and hiring activity.
The solution: expert capacity
Kelly initially began its relationship as a supplier and quickly mastered the profile and skills needed to source one of the client's most key roles: laser alignment technicians. The local team followed the customer's business and technology very closely to anticipate its next-level needs or challenges. After gaining a client sponsor, Kelly introduced VP- and directorlevel contacts to the concept of on-site management and MSP programs—where Kelly could act as an extension of the client's own HR efforts.
They soon established an on-site presence that featured four dedicated recruiters and a recruiting manager. That on-site program started once Kelly had added about 30 employees, mostly to manage temporary-to-hire assignments for laser alignment technicians. Soon after, company leaders were looking for additional ways that Kelly could help them to navigate such extreme demand for growth.
Within months, Kelly launched a full MSP, which consolidated the management of all temporary and contract labor into a single program. They developed successful profiles for the client's critical technician workforce and began looking for candidates with the right combination of aptitude, soft skills, and experience.
The local team realized that a high volume of submittals would be needed to fill initial orders. So, they collected and organized client feedback early to refine the team's screening questions and search profiles. They used performance and quality control detail from early employee engagements to hit client targets. And as order volumes increased, they augmented their own local team with other Kelly engineering recruiting experts and a team of dedicated project-based recruiters to ensure they were meeting deadlines.
The result: flexible partnership
Some of the key values that Kelly provides include the flexibility to scale capacity for larger, high-volume hiring projects. The local team offers collaboration, insight, and the reliable coordination of all these activities into a coherent, measurable program. The business also benefitted from the Kelly team's scope of solutions—able to pivot from acting as a single supplier, to providing on-site functionality, to establishing a more holistic partnership in a very short time. Ultimately, they helped to enable the launch of critical new production facility for the client: on time and on budget.
Kelly filled 60 engineering and technical positions in its first year—which proved critical to launching the client's new San Jose production facility on time and honoring its new business contracts. The team has since scaled back to 26 engineering employees on assignment, while many technicians have been converted to full-time employees. Meanwhile, Kelly improved on the previous suppliers' measurement of submittals to orders filled—from a ratio of 6:1 to 2.67:1-twice as efficient and an indicator of quality
The client has recently opened up opportunities for direct hire, with Kelly making nine placements in the first year. Kelly is now the client's sole supplier for engineering talent, with activity across 14 different client managers and a variety of product lifecycle or skill areas. The client has converted 173 Kelly employees to full-time hires within the last year alone, saving time and money. Current Kelly headcount averages about 140 total employees over all areas.
While the bulk of engineering staffing is still needed for laser alignment technicians, the Kelly team has also recently placed:
Buyers
Commodity Managers
Industrial Engineers
Maintenance Mechanics
Mechanical Engineers
MRB Technicians
Planners
Project Managers – Customer
Quality Assurance
Quality Engineers
Quality Technicians
Software Engineers
Technical Writers
Since Kelly is also a top provider of manufacturing and light industrial workers, they've also helped to place more than 200 assembly roles at the new San Jose facility since it became operational.
For more information on how Kelly can deploy a workforce solution to support your engineering and technical business needs, visit kellyservices.us/engineering today.
We've got work figured out.
In calm or chaos, you can count on us for guidance. Because we've been around, and we'll be here for you. We know a thing or two about the future of work—and we can't wait to help you discover what's next.
Let's talk!