Ramping up a disruptive startup with expert talent
04/13/2021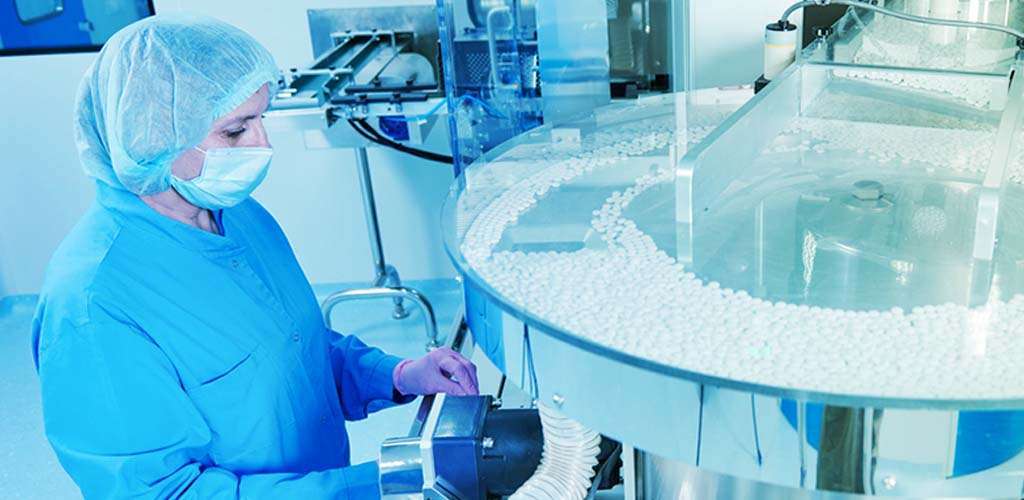 A startup producing innovative drug manufacturing technology partners with Kelly® Engineering to access specialized talent and maximize R&D budgets..
Results at a glance
Challenge
Rapidly expand a new company's talent for multiple divisions as well as provide cost-saving solutions to optimize funding.
Solution
Collaborate across the C-suite and several divisions to rapidly expand the company's teams with very specific skill sets and provide cost-saving solutions to optimize funding. Kelly recruiters worked closely with company leaders to understand the ideal profile for each role and continuously fine-tune their searches.
Result
Kelly offered a deep partnership with multiple targeted solutions— including contract, contract-to-hire, direct hire, and project services—helping the startup to deliver on R&D commitments under intense time pressure. In six months, Kelly placed 26 critical positions filling each role in just 21 days on average.
The Challenge
Finding a team to fulfill an industry-changing mission.
A pharmaceutical manufacturing startup needed to grow fast. They needed to expand their teams across multiple divisions to turn an industry-changing idea into reality. They also had to find ways to maximize grant funding to optimize R&D. Unfortunately, the startup was initially plagued with timeline, cost, and performance issues caused by a third-party Engineering Service Partner. Wasting no time, the company's leadership looked to experts for support and discovered Kelly Engineering.
The Solution
Specialized engineering requires niche talent.
Kelly Engineering began its relationship sourcing and placing an electro-mechanical engineer who would later become the startup's new Director of Engineering. As their Engineering, Regulatory Affairs, and Quality Assurance divisions expanded, so did the role Kelly played. But Kelly did not just supply the candidates. They engaged with the company's leadership to understand its operational realities.
Kelly Engineering then used its national recruiting network to find niche talent with expertise in medical device, industrial machinery, and pharmaceutical production whose values aligned with the startup's mission. The team managed the full cycle of requisition while giving the company more ownership of the work product. This included maximizing the R&D budgets with contract-based talent who developed more robust and versatile systems and finding talent through a new untapped pool.
The Result
Speeding towards the path to commercialization.
Within six months, Kelly Engineering placed 27 critical positions, filling each role in just 21 days on average. To better understand the startup and find the right talent, Kelly facilitated, observed, and debriefed with the client after each of the candidates' video interviews. In addition to the Director of Engineering position, the team filled two quality/regulatory positions, 23 engineering roles, and two IT positions and provided cost-saving solutions to facilitate the new company's grant-based budgets.
Since initially placing 27 positions, the company has successfully reached grant funded milestones at the speed of light. Kelly Engineering has continued to support the pharmaceutical manufacturing startup as it strives to fulfill its mission.
You need engineering insiders
We know your industry, and our team is built on deep specialty expertise:
Automation
Civil Engineering
Electrical/Electronic Engineering
Engineering Technologies
Industrial Engineering
Mechanical Engineering
Robotics
Wind/Solar

Across these industries
Alternative Energy
Architecture, Engineering, and Construction
Automotive and Sustainable Mobility
Industrial Machinery
Medical Device/Pharmaceutical
Semiconductor
Vision Systems and Sensors
Empowering companies
Kelly Engineering is empowering innovative companies to turn innovative ideas into reality by tapping into talent in ways they never thought possible. As the third largest engineering talent provider in the U.S., we place thousands of engineering experts every year. We support clients across more than 1,100 locations in North America. We help the most innovative organizations deliver their modern products and services by connecting them with specialized engineering talent.
We've got work figured out.
In calm or chaos, you can count on us for guidance. Because we've been around, and we'll be here for you. We know a thing or two about the future of work—and we can't wait to help you discover what's next.
Let's talk!